Disclaimer: I do not offer diagnosis of issues you may be carrying and will suggest that you see your physician for any irregular conditions. I provide information for entertainment purposes only.
SESSIONS AND PARTIES CAN USE THIS SERVICE. CONTACT ME TO TELL ME THIS IS YOUR PREFERENCE. I WILL DIRECT YOUR PAYMENT.

ALL PHONE CALL SERVICES ARE TO BE PREPAID. NO EXCEPTIONS.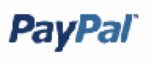 As a listener of the Soul, I have heard a basic theme come in underlying your Souls' connection. I have presented these ideas for thought and to give you a new perspective of the Soul. These books offer a basic understanding of what the Souls' memories look like and how the existence of us is a collection of many Souls' lifetimes.

Enjoy and learn from them.... John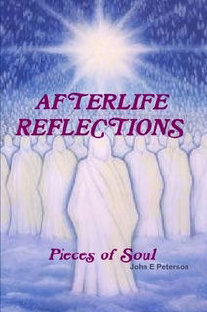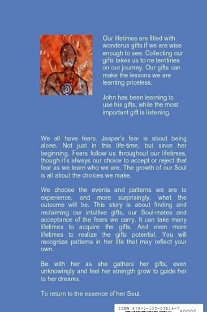 To order a book, just email me with your contact information. Either book: $10.00 tax included. Add $2.00 for mail service.












651-226-5202
john@soulmessenger.com
Useful Links
If you'd like your site posted here, send me the link in an email.
You can find me here too!!