Disclaimer: I do not offer diagnosis of issues you may be carrying and will suggest that you see your physician for any irregular conditions. I provide information for entertainment purposes only.
Please send me an email to
john@soulmessenger.com

651-226-5202 is my cell.
Please leave a message.

Please include your name, contact phone number and a few dates to fit your schedule.

Of course if you have any questions please call me.

Party days will take a full day to complete. I would start around 11:00 am.

Personal reading sessions at my santuary can be scheduled most times.
SESSIONS AND PARTIES CAN USE THIS SERVICE. CONTACT ME TO TELL ME THIS IS YOUR PREFERENCE.

ALL PHONE CALL SERVICES ARE TO BE PREPAID. NO EXCEPTIONS.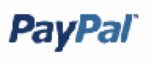 651-226-5202
john@soulmessenger.com
CONTACT INFORMATION: